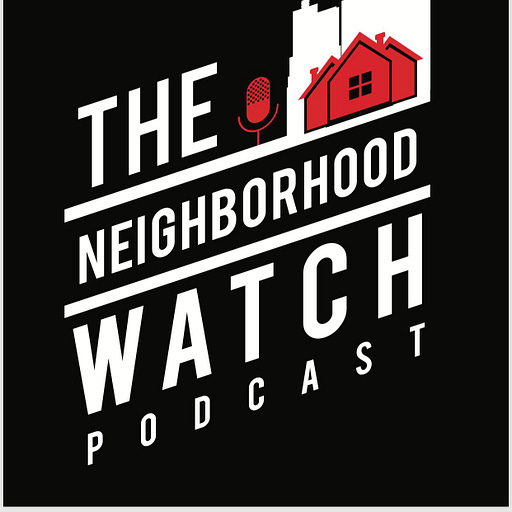 May 26 • 1HR 58M
The 2022 Georgia Primary Recap with Fred Hicks of HEG Consulting
Hey everyone, I really wanted to make a good recap of Tuesday's primary election, so I talked to political strategist Fred Hicks of HEG Consulting to recap the 2022 Georgia primaries.
In this conversation, we talk about the overall takeaways of the primaries including:
Why does Fred think voters didn't reject the message of Trumpism, they just dismissed Trump. And is the big lie still a viable strategy?

Why Abrams can't run her 2018 campaign or run a national campaign against Kemp

We break down the special questions on the Democrat and Republican ballots. Including why Buckhead cityhood still isn't dead.

What are the chances of the Dem starting 5: US Senate, Governor, Lt. Governor, Secretary of State, and Attorney General

Surprises in all three Cobb cityhood initiatives failed with voters

Atlanta's latest TSPLOST vote

Thoughts on the GOP ads this cycle

The Stonecrest special mayors election

The SD07 election of Beth Moore vs Nabilah Islam

The tight race in HD90, 'the Stacey Abrams' district between Saira Draper and Michelle Schreiner
This podcast is available here on Substack as well as Apple Podcasts and Spotify.
---
Time Stamps:
The overall takeaway from this primary? - 2:12

Is the big lie still a viable strategy? - 3:15

Why Fred thinks this is a rebuke of the messenger (but not the message) of Trumpism - 3:30

Voter turnout - Fred's turnout, then my turnout - 6:32 

Kemp's total in the primary - 9:29 

Could abrams and kemp both get over 3 million votes each - 10:00

What do you say to critics who say the voter suppression bills didn't stop turnout? - 12:33

Why are the Democrat and Republican ballots? Why did each have special questions? - 17:45

Sidenote: The DeKalb Democratic sample ballot can be found here. The Republican sample ballot can be found here. The non-partisan ballot can be found here.

The Buckhead cityhood delay on the GOP sample ballot - Both GOP candidates for LT are pro-cityhood - 23:15

New language for another GOP effort at a FLAT TAX - 27:07

GOP ballot language on School funds and vouchers - 29:06

My interjection of private schools–then Fred has challenged the listeners to check the founding date of private schools created after 1954 - 34:01

Fred's question on researching when Atlantas elite schools came before or during integration and the 'wokestinster' digital anger campaign - 36:19 

Sidenote: This campaign has been featured in the alt-right publication The Daily Caller as well as has a MAGA adjacent Twitter account.

Desegregation of schools in Atlanta and Boston - 38:28

Why the Dems added paternal leave - 42:35

The potential of national joint synergies of Warnock-Abrams-Dickens usage of Dems - 46:15

Dems may be looking at marijuana legislation - 47:15
What was the biggest surprise of the night? - 48:55

 Why Lucy McBath's % of the vote against Carolyn Bourdeaux was surprising - 49:15

Alicia Thomas Searcy for the Dems nomination for State Superintendent for schools - 50:20

Fred's thoughts on Kemp winning w/ 70% of the vote  - 51:45

Fred's thoughts on Kemp v Perdue - 52:40

My take of Brian Kemp as Richard Nixon vs Stacey Abrams -  54:50

Sorry for the audio problem from 55:50-56:50 and then again 57:15-57:55

Fred outlines 'Atlanta problems' and how GOP will blame all lifestyle issues on Joe Biden for messaging this time around - 58:00

Fred's thoughts on the Secretary of State race between incumbent Rafesnperger vs Trump supporter Jody Hice - 1:02:07

Fred's thoughts on the Dems chances in the Attorney General's race and the GOP side - 1:04:40

The top Dem ticket performance, what are the chances of All 5 winning or losing? - 1:09:15

The Democratic Lt. Governor's runoff: Bailey vs Hall - 1:19:00

The potential of Bee Nguyen's run as Secretary of State - 1:22:22
SD07 (Gwinnett County) - Beth Moore vs Nabilah Islam - 1:24:30
HD90 'The Stacey Abrams district' (East ATL/SW DeKalb) - Michelle Schriener vs Saira Draper - 1:28:03
Why Atlanta's latest TSPLOST passed - 1:33:35
The Three Cobb Cityhood Initiatives all failed - 1:38:28
The Stonecrest special mayoral election - 1:41:19

Fred's thoughts on why MARTA is needed in Stonecrest - 1:43:30
Fred's thoughts on the GOP ads of this cycle - 1:46:05
Predictions
ATTORNEY GENERAL: Jordan vs Carr - 1:51:00 (the pro-choice/life angle of that race)

SECRETARY OF STATE: Nguyen/Smith v Raffensperger - 1:51:50 (Fred thinks Raffensperger is the favorite but gives reasons why Bee can win, no pun intended)

LT. GOVERNOR: Butch Miller vs Hall/Bailey (D) - 1:54:30 (Fred thinks

GOVERNOR: Stacy vs Kemp II - 1:55:00 (Fred can't call it, I say Kemp for now)

US SENATOR: Warnock vs Walker - 1:56:25 (Fred's prediction for Warnock)
I hope you enjoyed this episode and if you have questions please feel free to email me! Also if you have registered to vote prior to May 24th, you are still able to vote in the June 21st runoffs! If you want to check your voter registration status please visit the Secretary of State's website: https://mvp.sos.ga.gov/s/.
---
P.S. If you have any barbecues this weekend please save me a plate!
-KJW